Salvation Army and Superior Automotive Group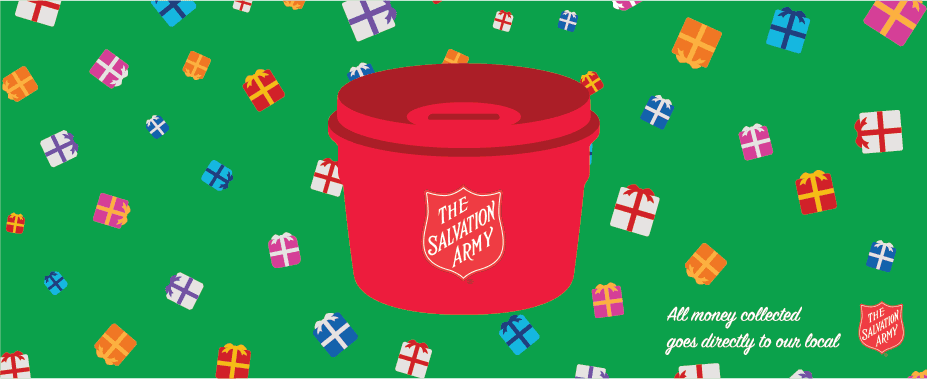 The Salvation Army and Superior Automotive Group
Superior Automotive Group and the Salvation Army have been partners in the Northwest and Central Arkansas communities for years. The last couple months of the year really amp up the giving spirit, and we aim to do whatever we can to assist in the donations.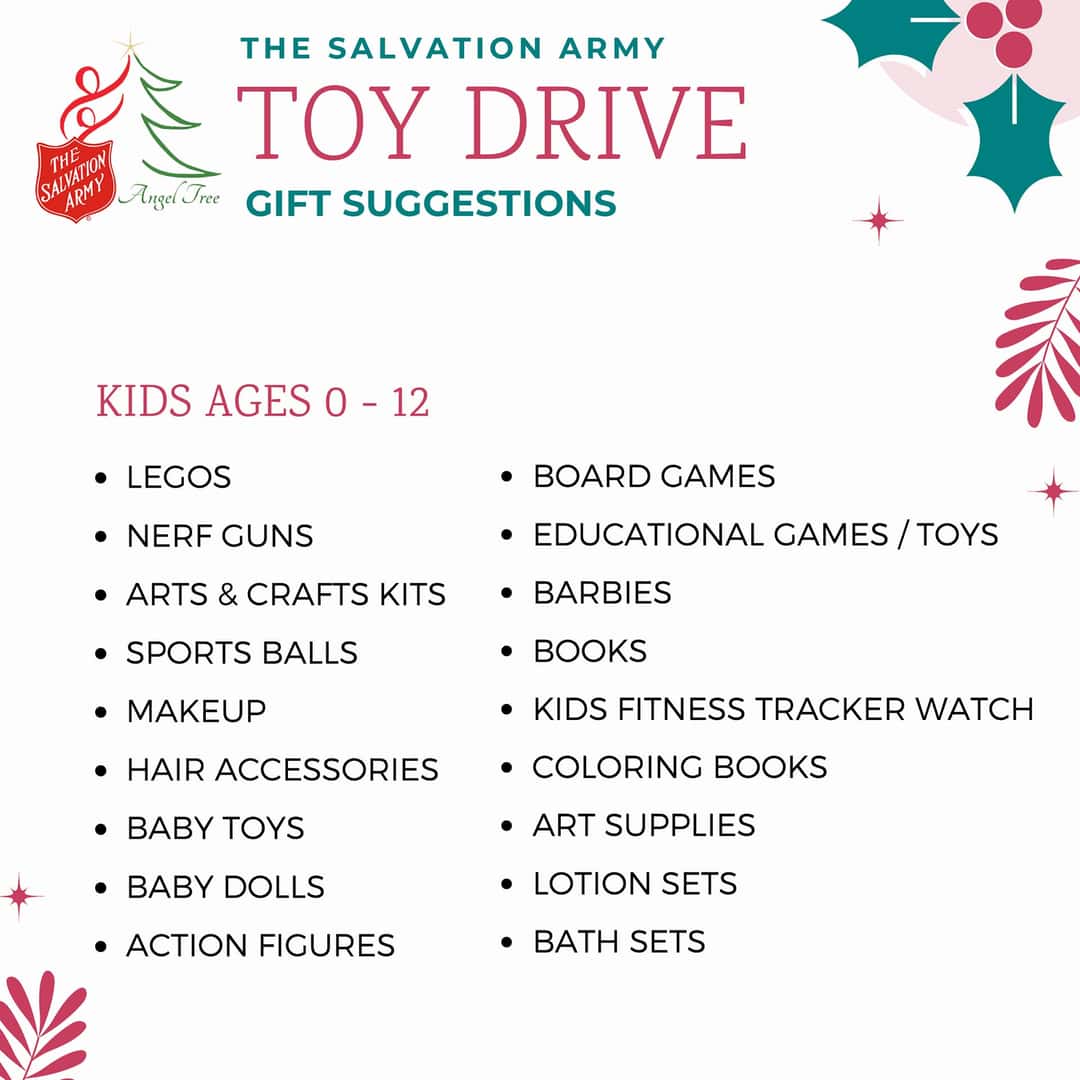 Salvation Army Angel Tree and Toy Drive
Starting in 2019, Superior placed and decorated trees for all of their 12 Arkansas dealerships for the months of November and December. Some stores opted-in to participating in the Angel Tree program where customers, employees, and guests can adopt a child's wish list for the holidays and donate presents to fulfill that list. In other stores not participating in the Angel Tree, they are participating in a toy drive. Anyone can donate unwrapped toys for the Salvation Army to distribute to children who would not normally receive presents 🎁
BMW of Northwest Arkansas and Mercedes-Benz of Northwest Arkansas Bicycle Donation
For every vehicle purchased at BMW and Mercedes-Benz of Northwest Arkansas in the months of November and December, we donate a bicycle to a child in the community through The Salvation Army. After a customer has purchased a vehicle, they are invited to sign their name on a banner in their corresponding store. These photos are shared online and the banners are placed on the sales floor to increase awareness of our cause (pictured below).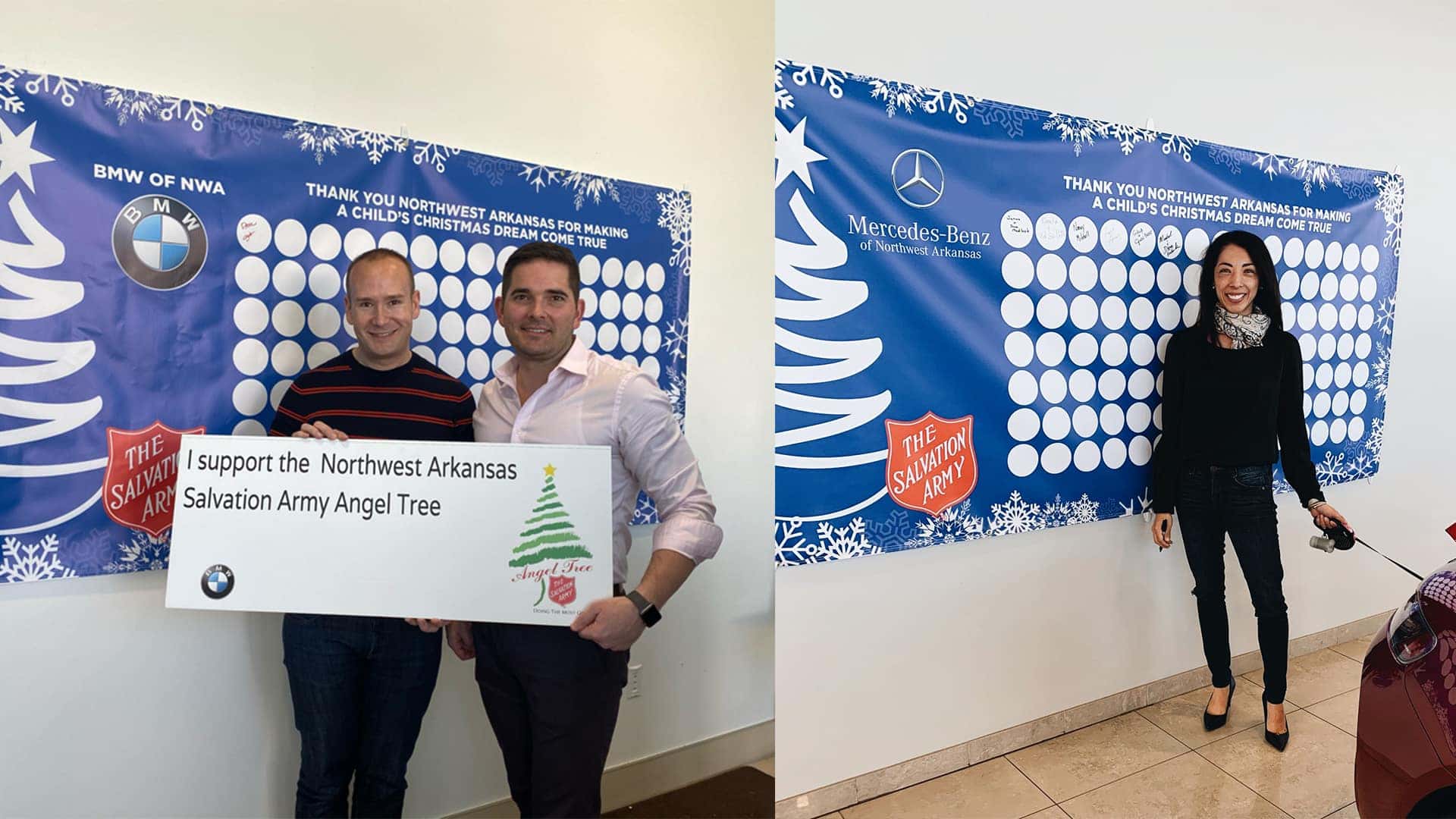 Kettle-Bell Ringing
It is not uncommon to see the kettle-bell ringing at local places like Walmart, Walgreens, and other retail locations. Superior encourages all customers and employees to volunteer for a time-slot to be a kettle-bell ringer at a convenient location near them. You, as a reader, can do that here! Kettlebells can generate $30 an hour for the Salvation Army, just by having a ringer who is personable and ready to fight the cold for a great cause.
If you would like to donate but you do not have any cash or change, it is now an option to donate with Apple Pay or Google Pay.